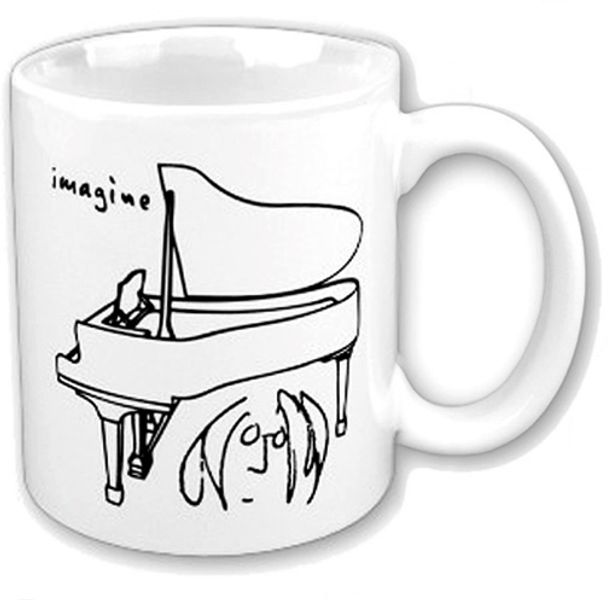 Yoko Ono kommer att dela med sig av historien bakom tillkomsten av John Lennons album Imagine, som kom ut 1971, i en bok som kommer att ges ut av Thames & Hudson. Boken är planerad att släppas i oktober 2018 och kommer att innehålla tidigare inte publicerade foton, föremål och nya intervjuer med personer som var på plats när albumet skapades och spelades in.
Yoko Ono: A lot has been written about the creation of the song, the album and the film of 'Imagine', mainly by people who weren't there, so I'm very pleased and grateful that now, for the first time, so many of the participants have kindly given their time to 'gimme some truth' in their own words and pictures.
I mitten av juni 2017 fick Yoko Ono ett sent officiellt erkännande av att vara medkompositör till låten Imagine enligt John Lennons egen önskan.
Vid the National Music Publishers Associations möte onsdagen den 14 juni  hedrade David Israelite låten Imagine genom att dela ut organisationens hundraåriga låtpris och meddelade samtidigt att Yoko Ono kommer att erhålla ett erkännande som medkompositör på låten – 46 år efter det att låten släpptes (1971).
Samtidigt med tillkännagivandet spelade Israelite upp ett intervjuklipp där John Lennon sa följande:
Should be credited as a Lennon-Ono song because a lot of it — the lyric and the concept — came from Yoko. But those days I was a bit more selfish, a bit more macho, and I sort of omitted to mention her contribution. But it was right out of Grapefruit, her book. There's a whole pile of pieces about 'Imagine this' and 'Imagine that.'"
Sean Lennon, son till Ono och Lennon, fångade tillfället på sitt Instagram och kallade det the proudest day of my life. Han meddelade också att nyheten fick Onos ögon att tåras och tillade Patience is a virtue!  (Tålamod är en dygd).