Ron Howards Oscarbelönade långfilm om The Beatles – Eight Days A Week – The Touring Years  – visas på SVT1 tisdagen den 7 augusti mellan kl. 22.00 och kl. 23.45.
Filmen är en amerikansk dokumentär från 2016 som handlar om första delen av Beatles karriär under åren 1962-1966. Det var åren då de turnerade och fångade världens uppmärksamhet. Ron Howards film berättar om hur John Lennon, Paul McCartney, George Harrison och Ringo Starr blev det extraordinära fenomenet The Beatles. Från juni 1962 tills bandet slutade turnera i augusti 1966 hade The Beatles uppträtt 815 gånger i sammanlagt 90 städer i 15 olika länder runt om i världen och kom att förändra musikindustrin för alltid.
Filmen kommer även att kunna ses i SVT Play fram till torsdagen den 6 september kl. 23.59. Rättigheterna innebär dock att SVT Play-visningen bara kan ses i Sverige.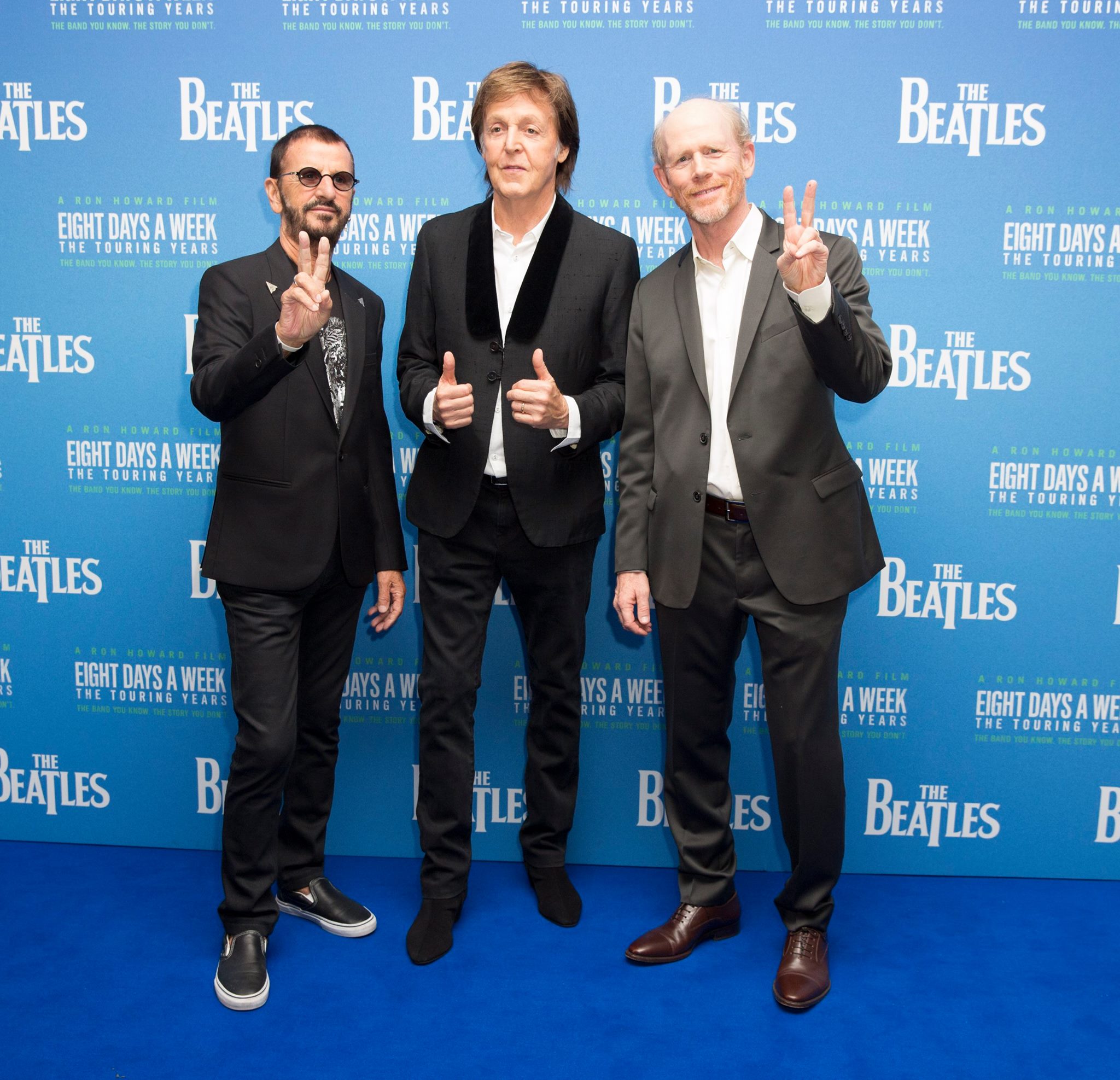 Här ser vi Ringo Starr, Paul McCartney och filmens regissör Ron Howard på premiären av filmen i London den 15 september 2016.