Internationale Beatles Fanconvention går av stapeln för tionde gången lördagen den 11 maj 2019 i Glauchau, Tyskland. Och några från The Beatles Information Centers styrelse kommer att försöka vara på plats!
På programmet står bl.a. författaren David Bedford från Liverpool, som har skrivit ett flertal Beatlesböcker, såsom The Fab One Hundred And Four – The Evolution of The Beatles, Finding The Fourth Beatles och Liddypool – Birthplace of The Beatles. 
Vidare framträder Johnny 'Hutch' Hutchinson, trummis i banden Cass And The Cassanovas, The Big Three, The Silver Beatles och The Beatles!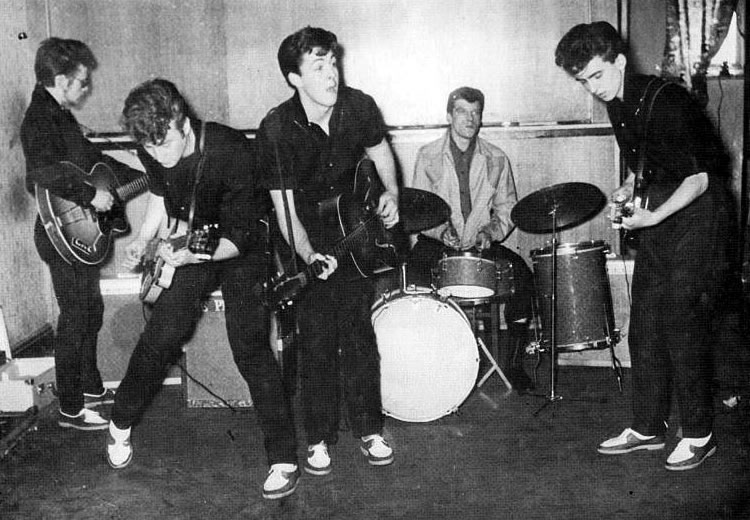 Från vänster: Stuart Sutcliffe, John Lennon, Paul McCartney, Johnny Hutchinson och George Harrison in action
Bilden ovan är tagen i samband med en audition som The Beatles gjorde på The Wyvern Social Club inför en förestående turné med Billy Fury den 10 maj 1960. Johnny Hutchinson hoppade in i avvaktan på att trummisen Tommy Moore skulle dyka upp. Johnny spelade annars i gruppen Cass and The Cassanovas vid den här tiden. I december samma år var Johnny med och bildade bandet The Big Three.
På Beatleskonventet finns i vanlig ordning boklanseringar, rundabordssamtal med författarna och tid för signering samt framträdanden av diverse tributeband, såsom t.ex. The ReBeatles.
Det kommer även hållas en specialutställning med anledning av att trummisen Jimmy Nicol (som spelat såväl i The Beatles som det svenska bandet The Spotnicks fyller 80 år den 3 augusti 2019.