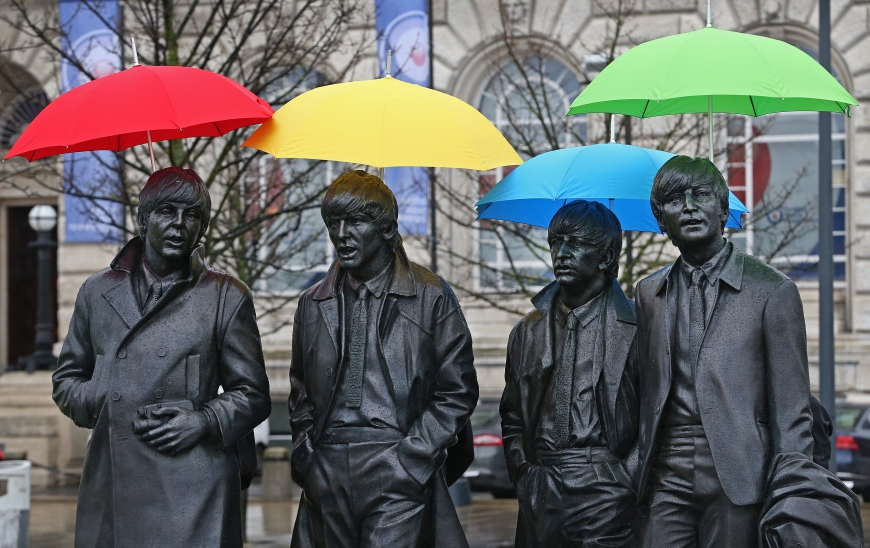 Beatlesstatyn nere vid Liverpools hamn – the Pier Head – en extra regnig dag tycks det!
Podcasten innehåller tio avsnitt i en serie kallad Beatles City och kommer att innehålla intervjuer med människor som var på plats när The Beatles steg mot kändisskapet.
Bakom Podcasten står tidningen Liverpool Echo och bland gästerna som kommer att medverka vet vi redan nu är såväl Pete Best (trummis i The Beatles 1960-1962) som Freda Kelly (sekreteraren i The Official Beatles Fan Club i England tillika Brian Epsteins sekreterare).
Pete Best kommer att prata om sin tid tillsammans med The Beatles i Hamburg samt när han fick det förödande beskedet att han skulle ersättas av en annan trummis, vilken givetvis var Ringo Starr. Freda Kelly kommer att berätta om sina relationer till John Lennon, Paul McCartney, George Harrison och Ringo Starr.
Podcastens värdar heter Laura Davis, bild- och konstredaktör på Liverpool Echo och Ellen Kirwin som skriver tidningens separata sidor som går under rubriken What's On.
Om Beatlespoden säger Laura så här:
Beatles City lär vara tillgängligt på iTunes, Acast och via andra appar för poddar.