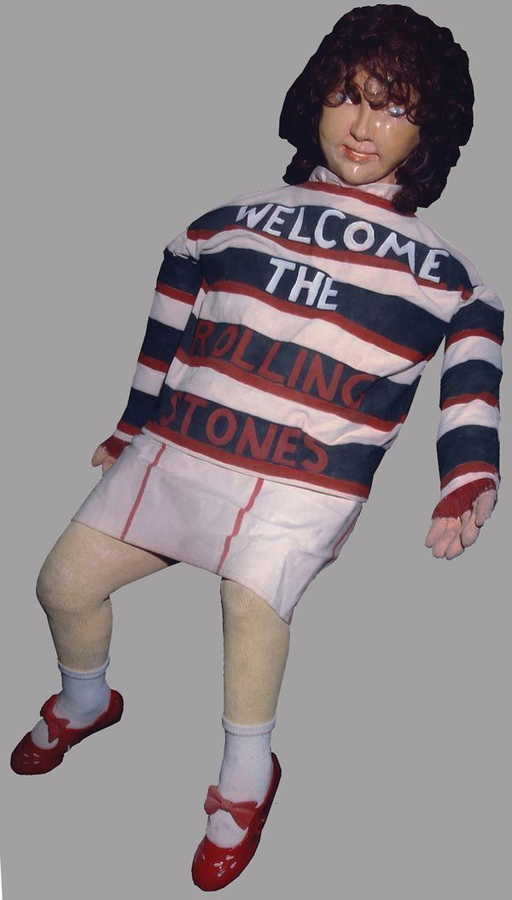 På konvolutet till The Beatles album Sgt. Pepper's Lonely Hearts Club Band finns ett inslag med en blinkning till gruppen The Rolling Stones.
Det gäller en Shirley Temple-docka i original längst ner till höger på konvolutet. Tröjan som hon har på sig, vars text lyder Welcome The Rolling Stones, är designad av Jann Haworth, Peter Blakes fru, som båda var med och designade omslaget till albumet. Tröjan ägdes av fotografen Michael Coopers son Adam. Vid auktionen saknade dockan sin yllemössa men själva tröjan fanns kvar.
Föremålet såldes på en auktion 2005 för £ 13 000, vilket motsvarar cirka
144 000 kronor.