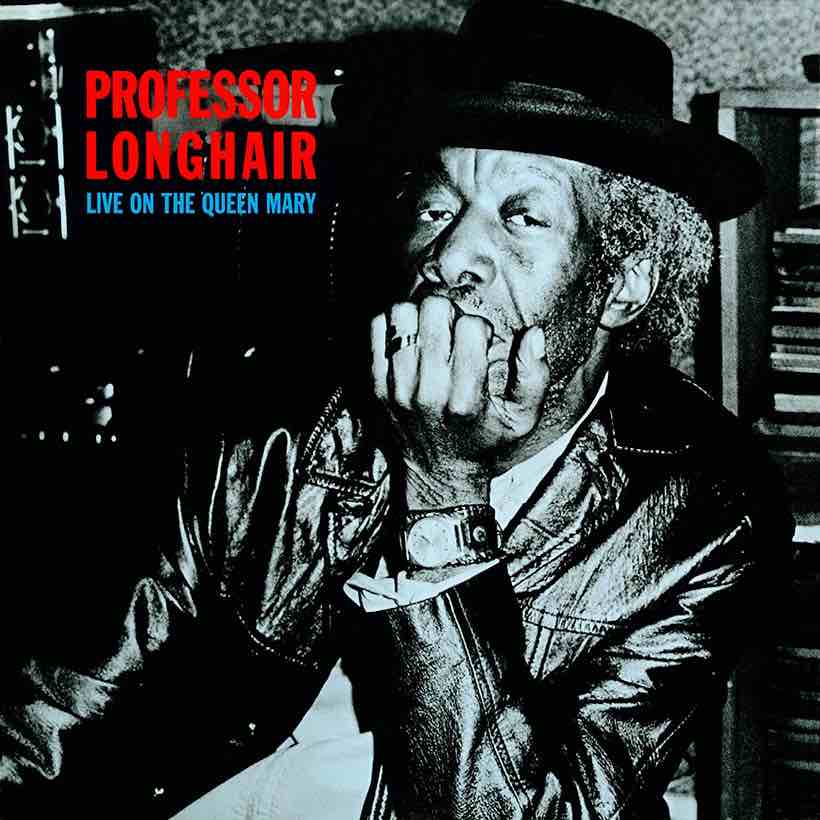 Bluesgiganten från New Orleans Professor Longhair spelade in ett livealbum Live On the Queen Mary i samband med releasepartyt för Paul McCartney & Wings album Venus And Mars. Professor Longhairs album kommer att ges ut på nytt den 5 april 2019. Albumet släpps på Harvest/MPL såväl digitalt, på CD som på en nymastrad 180-grams vinyl-skiva.
B-sidan av Paul McCartneys singel från 1985 – Spies Like Us med titeln My Carnival spelades in i New Orleans och dedicerades till Professor Longhair.
My Carnival – spelades in den 12 februari 1975 i the Sea Saint Studios, New Orleans under inspelningssessionerna av albumet Venus And Mars. Låten släpptes officiellt den 18 november 1985 som b-sida till singeln Spies Like Us.
Professor Longhairs Live on the Queen Mary, släppt 1978, är ett legendariskt framförande under releasepartyt som Paul & Linda McCartney & Wings höll för album Venus And Mars 1975.
Albumet spelades in den 24 mars 1975 på kryssningsfartyget Queen Mary under det att fartyget låg i hamn i Long Beach, Kalifornien. Höjdpunkter på plattan utgörs bland annat av Mess Around, Stagger Lee, Everyday I Have the Blues, I'm Movin' On och Professor Longhairs egna hitlåtar Mardi Gras in New Orleans och Tipitina.
Professor Longhair, också känd som Henry Roeland "Roy" Byrd född 1918 och bortgången 1980, var en bluessångare och pianist från New Orleans.
Denna nyutgåva – The "Long Live Fess" Edition – återger originalet och dess förpackning och innehåller förord av Hugh Laurie plus den dubbla A-sidessingeln Tipitina/Mess Around, samt diverse pressfoton tagna av Linda McCartney, faksimil av brev från MPL som presenterar albumet liksom en artikel om Professor Longhair.

Nedan följer låtförteckning på respektive medium
Digitalt
• Tell Me Pretty Baby
• Mess Around
• Everyday I Have The Blues
• Tipitina
• I'm Movin' On
• Mardi Gras In New Orleans
• Cry To Me
• Gone So Long
• Stagger Lee
180gram VINYL LP
SIDE A
• Tell Me Pretty Baby
• Mess Around
• Everyday I Have The Blues
• Tipitina
SIDE B
• I'm Movin' On
• Mardi Gras In New Orleans
• Cry To Me
• Gone So Long
• Stagger Lee
180gram VINYL LP DELUXE + 7" SINGLE
SIDE A
• Tell Me Pretty Baby
• Mess Around
• Everyday I Have The Blues
• Tipitina
SIDE B
• I'm Movin' On
• Mardi Gras In New Orleans
• Cry To Me
• Gone So Long
• Stagger Lee
7″ SINGLE – SIDE A – • Tipitina
7″ SINGLE – SIDE B – • Mess Around