Fredagen den 8 augusti 1969 vid 11.30-tiden på förmiddagen inleddes fotosessionen som slutade med den ikoniska bilden som utgör omslaget till The Beatles album Abbey Road. Det var just idag – den 8/8 2019 – för exakt 50 år sedan.
Nedan ett utdrag ur Mal Evans dagbok från den fredagen den 8 augusti 1969.
Kanske inte helt lättläst, men så här står det om jag inte har missuppfattat det hela för mycket:
Up at 8:30 AM, arriving at 9:45 AM. Ringo first at 10:15 with the others arriving just after eleven. Policeman gets quite excited at a few people, and Iain missed the picture. George Harrison and I go to Regent's Park Zoo and meditate in the sun. To Krishna Temple for lunch and studio for 3 PM.
Sedan har någon annan tagit över pennan. Vem? Kan det vara Johns textstil eller vad ska vi tro? Hur som helst står det: Yoko, John and Ringo went to Paul + Linda's for lunch. It was very nice.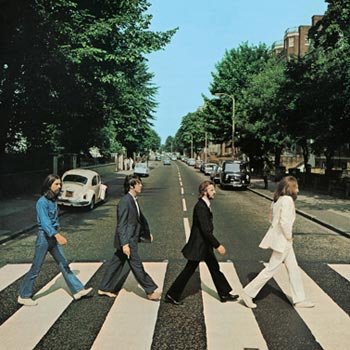 Så här tomt såg det ut på morgonen den 8 augusti 1969 – innan fotosessionen började: