Uncuts utgåva av The Ultimate Music Guide Paul McCartney kom ut under 2017, bland annat för att fira Pauls 75-årsdag.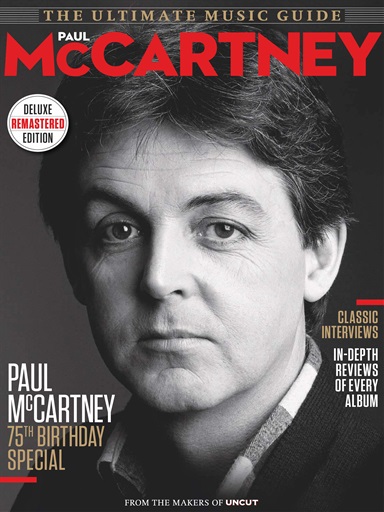 Denna utgåva – Deluxe Remastered Edition på 130 sidor och ett drygt 60-tal fotografier med Paul McCartney som huvudperson är indelad i följande 39 kapitel:
'Let's just sod off to Scotland and do things ourlseves. . .'
McCARTNEY
RAM
'It's impossible to follow The Beatles, as all bands ever since have found . . .'
WILD LIFE
'I don't think we are as good as the Stones, yet'
RED ROSE SPEEDWAY
'I've always seen myself as a hack. . .'
BAND ON THE RUN
'I'm not as in control as I look!'
'I like to have hits, definitely. That's what I'm making records for'
VENUS AND MARS
'It would ruin the whole Beatles thing for me. . .'
WINGS AT THE SPEED OF SOUND
'Christ, I'm so frigging ordinary, it's terrifying'
LONDON TOWN
BACK TO THE EGG
McCARTNEY II
TUG OF WAR
PIPES OF PEACE
GIVE MY REGARDS TO BROAD ST
PRESS TO PLAY
'I'm superstitious. I think that if you stop, you might never come back'
CHOBA B CCCP
FLOWERS IN THE DIRT
OFF THE GROUND
FLAMING PIE
RUN DEVIL RUN
DRIVING RAIN
'I've never been safe. I love taking risks. . .'
CHAOS AND CREATION IN THE BACKYARD
MEMORY ALMOST FULL
KISSES ON THE BOTTOM
NEW
'The Beatles? A great band while it lasted . . '
CLASSICAL ALBUMS
ELECTRONICA ALBUMS
MISCELLANY
STOP ME . . .
I morgon är det dags att presentera motsvarande utgåva men med John Lennon som huvudperson.