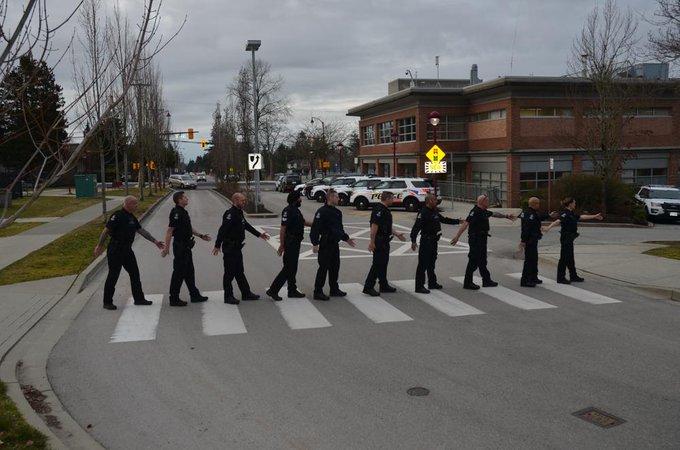 Den 22 augusti i år var det 55 år sedan The Beatles spelade sin första konsert i Kanada, vilken ägde rum i Vancouver. För att fira tilldragelsen återskapade polisofficerare från the Delta Police Traffic Unit The Beatles ikoniska omslagsfoto från albumet Abbey Road.
Här är det dock inte 10 polisofficerare som korsar Abbey Road i London utan det är övergångsstället på 114th Street i staden Delta i Vancouver.
The Beatles första konsert i Kanada ägde rum i The Empire Stadium i Vancouver den 22 augusti 1964 inför 20 261 beatlesfans.