Tidigare inte visat filmmaterial med The Beatles från såväl 1965 som 1967 har hittats i Cardiff, Wales i samband med en husrensning. Alla tre filmerna låg i en brödburk och har tydligen legat där sedan filmerna togs i mitten och slutet av 1960-talet.
Filmerna upptäcktes i samband med att man hittade ett papper med autografer i ett skåp. De hade förvarats där i decennier för att inte ta skada av solljus.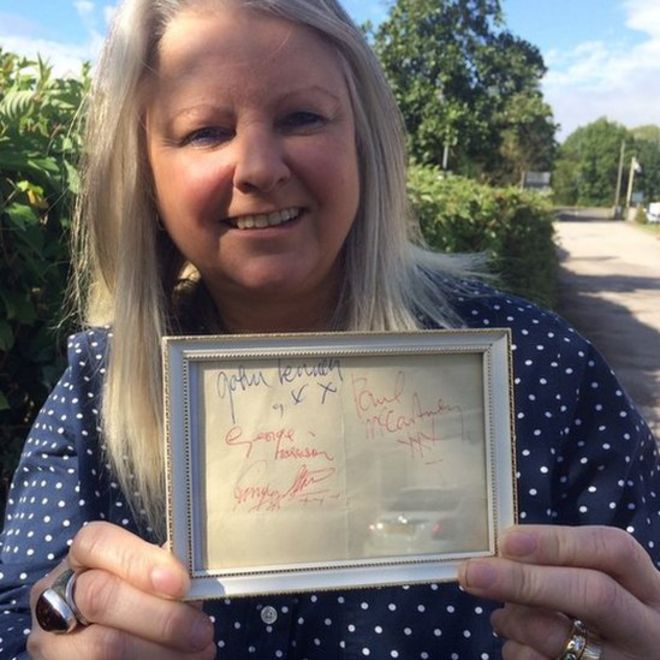 The Beatles autografer från den 19 januari 1963 – från en tid innan de blev världsberömda – kommer nu att säljas på auktion för mellan 25 000 och
35 000 kronor.
Alla fyra beatlarna hade skrivit sina autografer i samband med en liten spelning de hade i Whitchurch, Shropshire. Spelningen ägde rum bara en dryg vecka efter det att the Fab Four hade släppt sin första stor hitsingel – Please Please Me.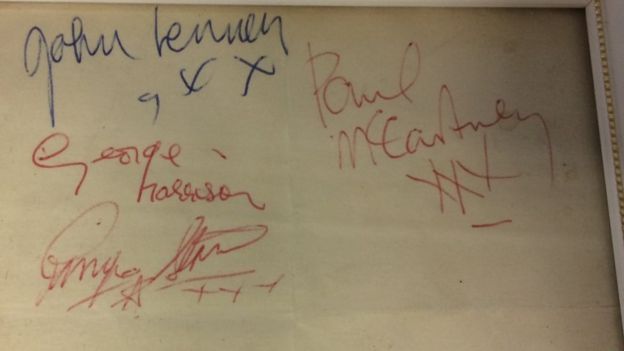 Kvinnan, en pensionerad sekreterare, som vill vara anonym berättar: Because there was so few people there, it was quite relaxed and we got to chat to The Beatles and ask for autographs. I remember John Lennon plonking away on the piano after the gig.I asked Paul McCartney for his autograph and, as he wrote it, he said out loud, 'to the most beautiful girl in the world, with all my love and affection. He was only joking but it's been my claim to fame ever since.
Den äldsta filmen är från 1965 i samband med att The Beatles blev intervjuade i Cardiff av en journalist, som säkert hade det jobbigt att försöka vara seriös i det här sammanhanget. Beatlarna var nämligen på ett strålande skämthumör. I det cirka fyra minuter långa filmklippet berättar John Lennon att Paul McCartney har fem barn i Swansea och Ringo Starr passar på att berätta att nästa Beatlesfilm kommer att bli en västernfilm.
I samma intervju brister grabbarna även ut i låten There's No Business Like Show Business. Dessutom gör de grimaser under i princip hela intervjun.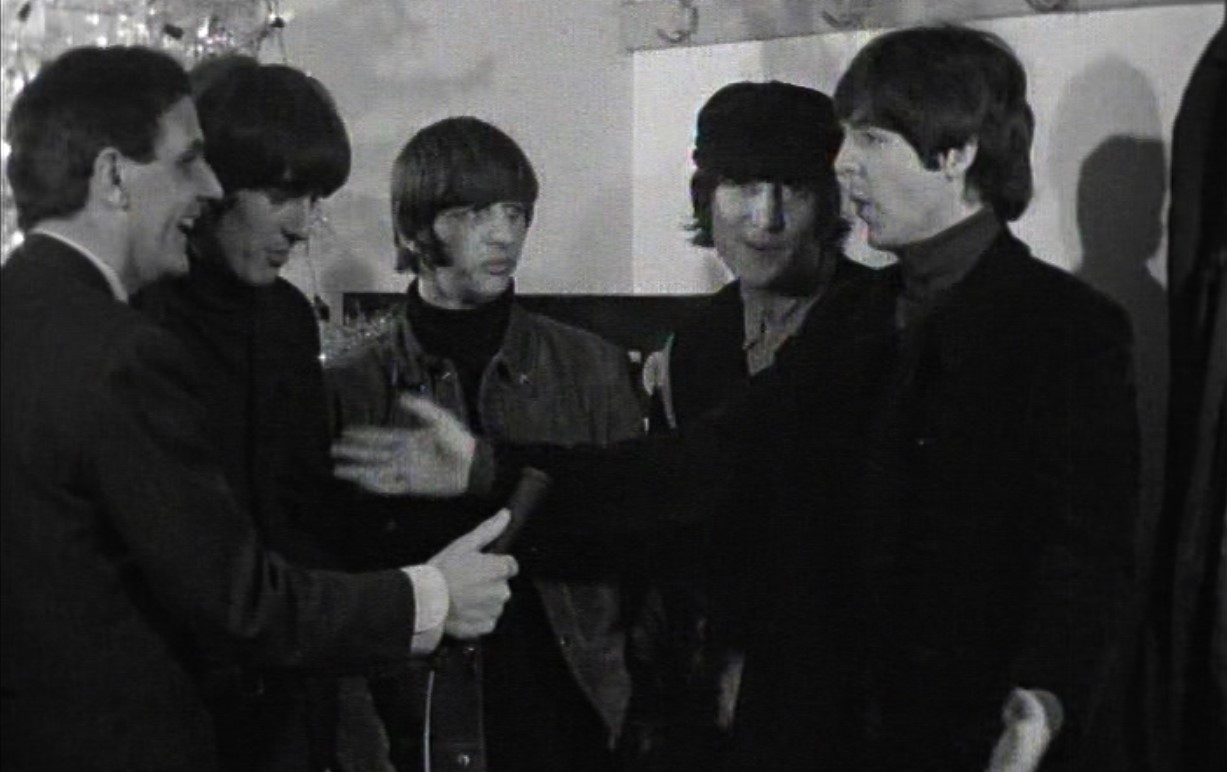 Filmklippet har blivit värderat till £10,000, vilket motsvarar cirka 120 000 kronor.
Det andra filmklippet är hämtat från 1967 där beatlarna och Maharish Mahesh Yogi är med. Beatlarna blir utfrågade om vad de tycker om Maharishis läror.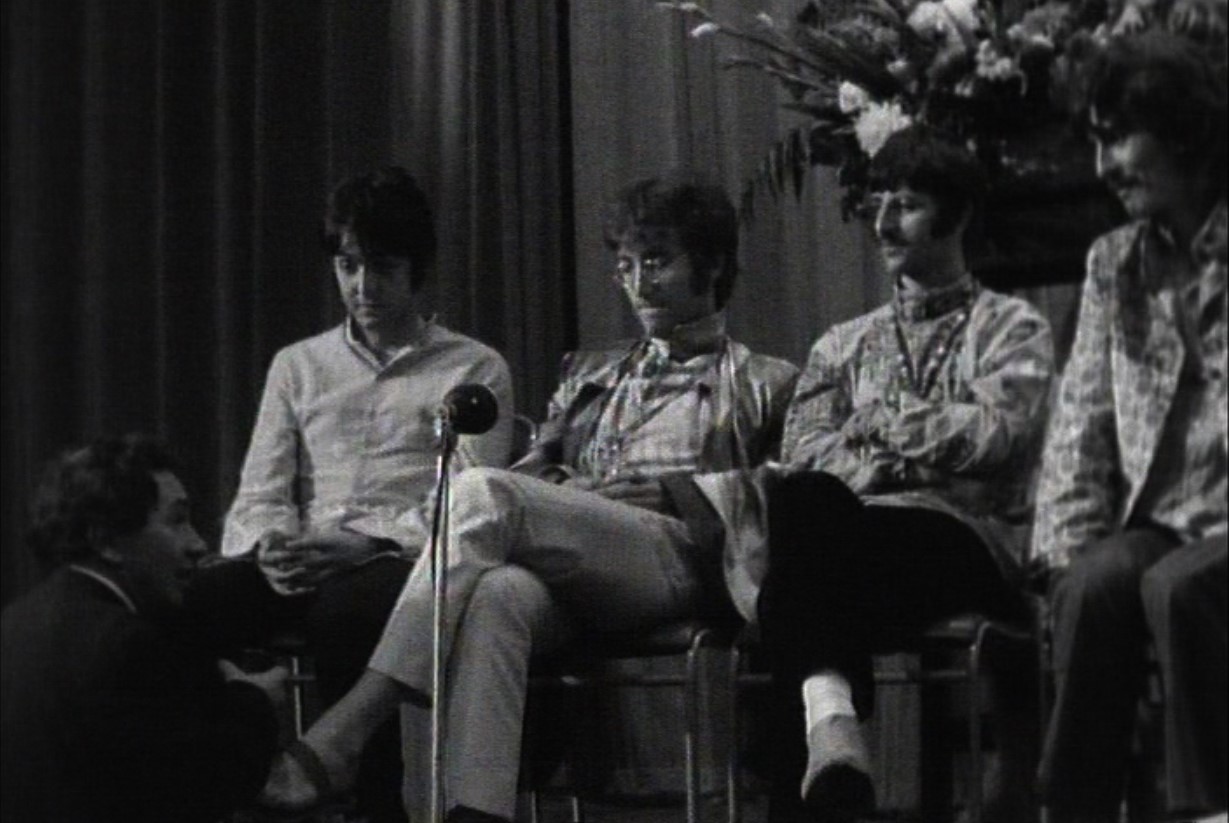 I klippet säger John Lennon: Of course it's not a cult and if we didn't take it seriously we wouldn't be here.
Den tredje filmrullen utgörs av en inspelning med John Lennon där han framför en akustisk version av sin låt God. Även denna film är värderad till £10,000.
Paul Fairweather, från Omega Auctions säger: It's a great find.All four Beatles are in fine form throughout both of the Cardiff films, laughing and joking, while the interviewer tries to remain serious. The sound and image quality is fantastic. I expect these have never been seen since 1965.