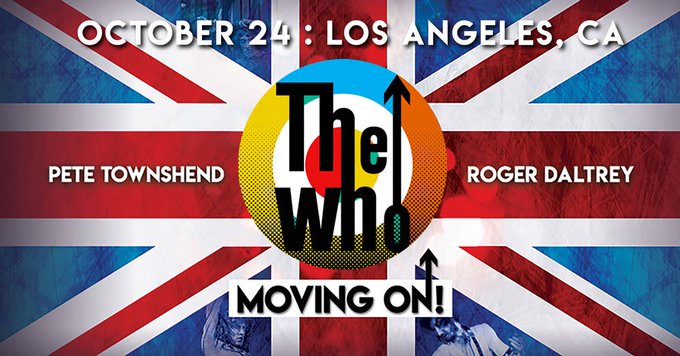 Torsdagen den 24 oktober 2019 gav The Who den sista konserten på sin Moving On!-turné genom att spela på Hollywood Bowl i Los Angeles, USA. Ringo Starrs son Zak Starkey är ju bandets trummis, så det var tämligen naturligt för Ringo att besöka konserten.
Nedan ett litet smakprov på låten Maybe med Liam Gallagher och Zak Starkey från den 24 oktober 2019 på Hollywood Bowl.
Den bortgångne John Entwistle var som bekant med i både The Who och Ringos All Starr Band. Så där finns också en koppling mellan Ringo och The Who. Bilden ovan med Ringo och Pete är från en tidigare tid då man gärna tog en cigarett och en drink.