Live: Grafton Rooms, Liverpool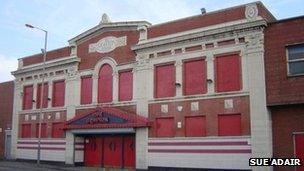 The Beatles första framträdande i Liverpool på det nya året (1963) ägde rum torsdagen den 10 januari på the Grafton Rooms, West Derby Road.
Det här var bandets andra engagemang på the Grafton Rooms. Konserten besöktes av en rekordstor publik bland annat till följd av bandets turné i Skottland. Enligt beatleshistorikern Mark Lewisohn, stals 100 biljetter innan föreställningen. Eftersom biljetterna var numrerade så blev de ogiltigförklarade när de visades upp i entrén. Första gången The Beatles spelade på detta ställe var den 3 augusti 1962. Totalt skulle det bli fyra framträdanden under åren 1962-1963 på the Grafton Rooms.