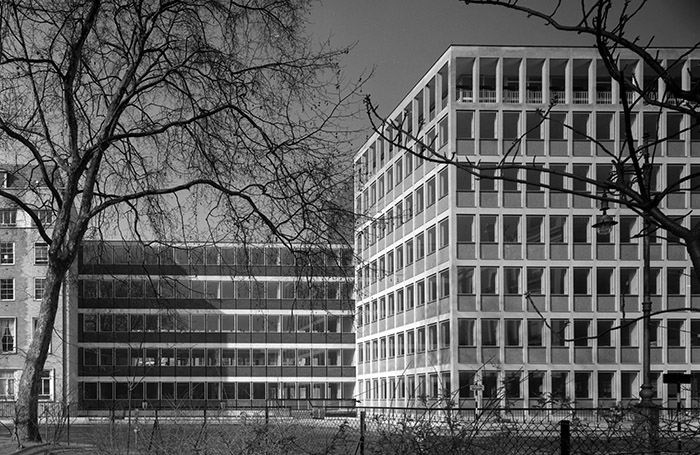 Radio: The Friday Spectacular
Den här måndagen uppträdde The Beatles i EMI:s radioshow The Friday Spectacular, i EMI House, 20 Manchester Square, London. Detta var The Beatles tredje uppträdande i Radio Luxembourg-programmet The Friday Spectacular. As before, they chat with the host and their songs are played for a live audience.
De samspråkade med värdarna för programmet Shaw Taylor och Muriel Young, som spelade upp studioinspelningarna av The Beatles andra singel Please Please Me och Ask Me Why.
Radioshowen spelades in inför ett publik bestående av cirka 100 tonåringar och sändes fyra dagar senare, den 25 januari 1963, i Radio Luxembourg.
Så här skrev Tony Barrow i konvoluttexten till The Beatles kommande första album Please Please Me, som släpptes den 22 mars 1963, om ovanstående radioinspelning:
It was during the recording of a Radio Luxembourg programme in the EMI Friday Spectacular series that I was finally convinced that The Beatles were about to enjoy the type of top-flight national fame which I had always believed that they deserved. The teen-audience didn't know the evening's line-up of artists and groups in advance, and before Muriel Young brought on The Beatles she began to read out their Christian names. She got as far as John… Paul… and the rest of her introduction was buried in a mighty barrage of very genuine applause.