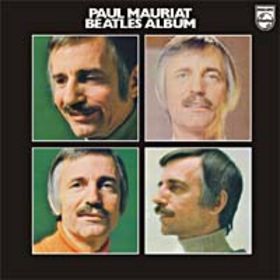 Son le mot qui vont trebien ensamble = These are words that go together well.
Paul Mauriat, föddes den 4 mars 1925 i Marseille, Frankrike och gick bort den 3 november 2006. Mauriat var en fransk orkesterledare av stora mått med en exceptionella skivproduktion, cirka 100 album. Han är framför allt känd för instrumentalversionen av låten L'amour est bleu. Han liksom alla stora musiker hyllar The Beatles på detta album Paul Mauriat Beatles Album, som kom ut 1973. Han har gjort en handfull album med bara Beatleslåtar.
Så här låter det när hans orkester framför samtliga tolv låtar från albumet ovan, som inleds med Michelle och avslutas med Eleanor Rigby.