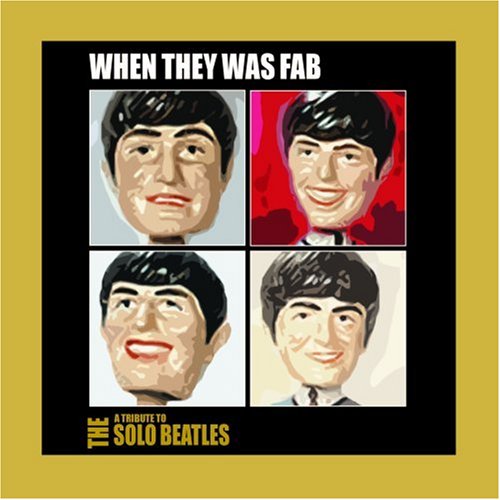 Artisten kallar sig för Top of the Poppers och på det här albumet Solo Beatles Tribute-When They Was Fab finns 18 topplistelåtar som i original har framförts av solobeatlarna. Albumet släpptes på cd den 8 juli 2002 på Hallmark B000086EJA.
Följande låtar ingår:
1. My Sweet Lord
2. Another Day
3. Bangla Desh
4. Back Seat Of My Car
5. Power To The People
6. Back Off Boogaloo
7. Photograph
8. Band On The Run
9. Imagine
10. Let Em In
11. Silly Love Songs
12. Mull Of Kintyre
13. Wonderful Christmastime
14. Starting Over
15. Watching The Wheels
16. Woman
17. All Those Years Ago
18. Ebony And Ivory
Här är en av låtarna från albumet – Paul McCartneys Mull Of Kintyre.
Detta album är ett uppföljningsalbum till albumet med samma artist som har titeln The Long And Winding Road som är ett hyllningsalbum till The Beatles. Skivorna ingår i skivserien Top Of The Pops, som var en skivserie som blev känd för att innehålla de bästa coverversioner. Det berättas att DJ Kenny Everett vid ett tillfälle spelade Queens original av Bohemian Rhapsody följt av samma låt från ett Top Of The Pops-album – och då konstaterades det tydligen att ingen som lyssnade kunde skilja versionerna åt. Låtarna som ingår på detta album är inspelat med samma höga kvalitet.