Live: City Hall, Newcastle-upon-Tyne
Dagen efter utgivningen av The Beatles debutalbum Please Please Me fortsatte UK-turnén med Chris Montez och Tommy Roe – den här kvällen skulle de spela i Stadshuset – City Hall på Northumberland Road i Newcastle-upon-Tyne.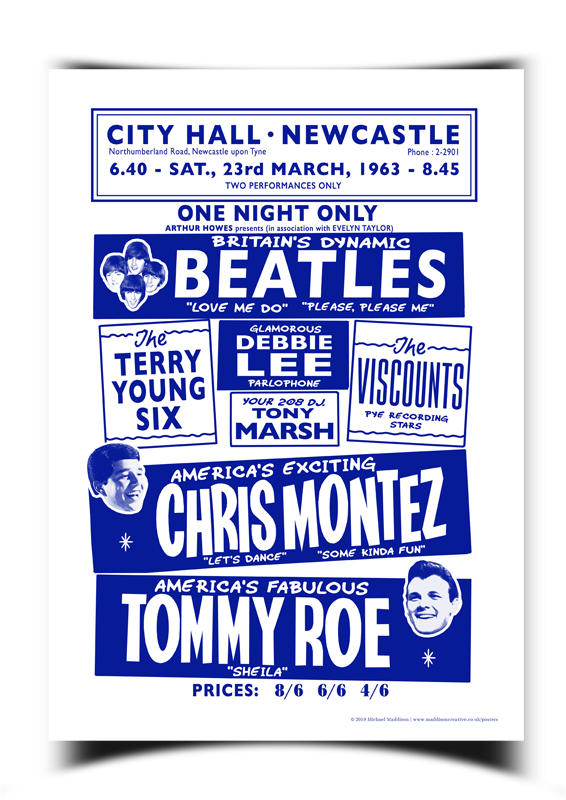 Detta var The Beatles första liveframträdande i City Hall i Newcastle-upon-Tyne. De kom emellertid att framträda på samma ställe vid tre andra tillfällen; den 8 juni 1963, den 23 november 1963 samt den 4 december 1965.