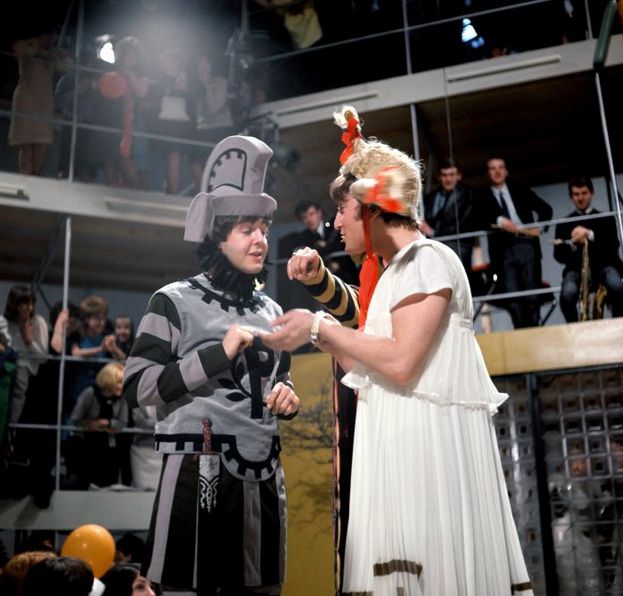 Nedan en biljetter till generalrepetitionen av tv-inspelningen av programmet Around The Beatles i studio 5 i Wembley Televisions Studios i Wembley.

Hårda bud för de som skulle få vara med om detta. Man var tvungen att vara tonåring mellan 15 och 18 år och man fick inte komma in om man inte kunde visa upp en födelseattest! Dessutom meddelas det att det tyvärr inte kommer att bli möjlighet att få autografer så det är ingen idé att fråga!
Peter Sellers spelar rollen som Richard III i William Shakespeares drama A Midsummernight's Dream under det att han dramatiskt framför The Beatles hit 'A Hard Day's Night.
Avslutningsvis önskar styrelsen i The Beatles Information Center alla medlemmar och övriga Beatlesfans ett riktigt varm och solig midsommar 2020!
Artillio Bergholtz – ordförande, Torbjörn Jackson – vice ordförande, Margareta Hammar – kassör, Birgitta Wallin – sekreterare och Anders Bergquist – ledamot.