På Paul McCartneys kontor är te en mycket viktig ingrediens. Med mjölk, utan mjölk, med två sockerbitar, utan socker, med honung . . . Det är en hel del att stå i för den som står på tur att förbereda Tea Time kl. 15.00 om den ska fungera korrekt.
Paul njuter också av en kopp te. Vad kan man vänta sig av en person som har skrivit en låt kallad English Tea?
Så frågan om hur Paul tar sitt te har poppat upp på Twitter under rubriken Teatlemania. Hur tar du ditt te, Paul, löd frågan som i Covid-19-pandemitider ställdes via avståndskommunikationsprogrammet Zoom.
Så här svarade han: How do I take my tea? I take my tea with some soya milk and one sugar. If I'm really feeling naughty, one and a half sugars… I know, I'm living on the edge!
The funny thing is, I'm not a big tea drinker, but at the studio these things become a ritual. You guys have seen me drink it at the office too. It's like – here's a bagel, with a cup of tea. And that's the only time I ever really have tea. I drink it at the studio or at the office, it just seems to fit. I don't want a big lunch, so just that bagel and tea is great. And yeah, that's how I take it – soya milk and one sugar.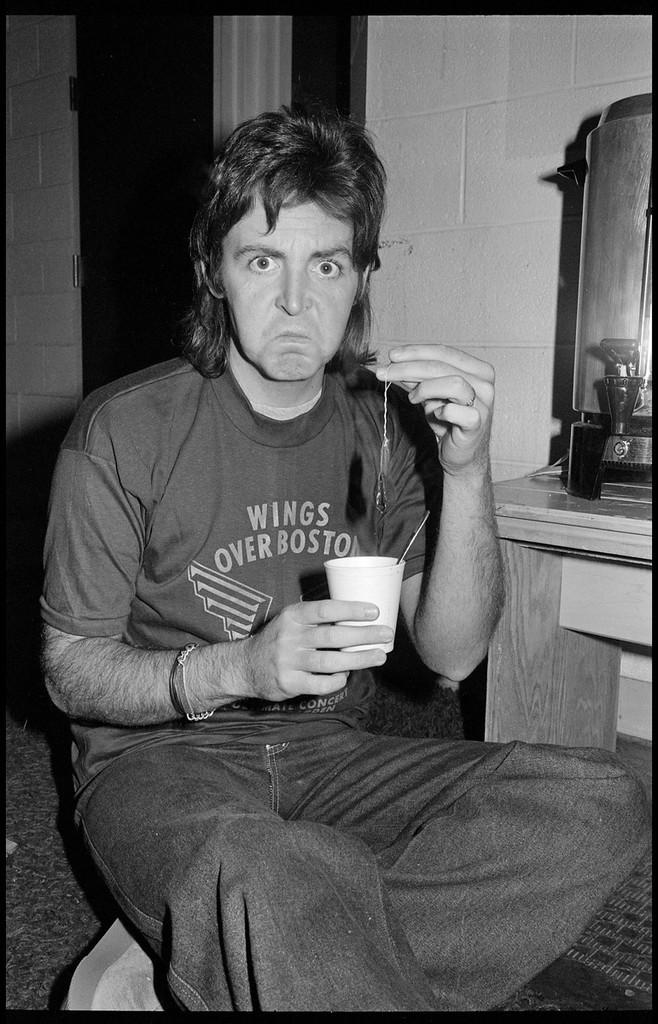 Här är en video med Paul McCartney där han framför den glada låten English Tea från 2005 som återfinns på hans album Chaos And Creation In The Backyard.
Vi kan ju inte undanhålla er världens mest kända te-låt – Tea For Two – som grabbarna jammade loss i den 3 januari 1969 i Twickenham Studios.