Innan vi går in på inspelningarna denna torsdag i oktober, kan man notera att Beatlemania nu hade slagit igenom stort i England.
I tidningen Liverpool Daily Post från den 17 oktober kunde man läsa följande:
The Beatles are hiding … but will appear for the Royal Show. The Liverpool beat group The Beatles were besieged by fans yesterday as they left London's Playhouse at 10pm. The Beatles, announced yesterday as members of the Royal Show, have been recording on BBC Radio from 5:30 pm. At 10.20 pm, police and theater staff tried to contain the onslaught of teenagers waiting for the group to leave the theater. But the Beatles escaped by unknown means. They did not stay long at their London hotel, as many of the fans found out their whereabouts.
_______________________________
Tony Barrow (1936-2016), The Beatles pressagent berättar om hur hans arbete med The Beatles nu hade förändrats drastiskt:
There is no doubt that after the rise of Beatlemania, my work with the Beatles changed dramatically. Much of what I've done before can be classified as proactive and forward. There are now significant elements of guardianship and careful selectivity in my strategy. I became very selective about what the Beatles did for the press, preferring to work only with the publications, photographers and authors that did us the most good. They had less and less free time, they became less accessible to me, and I had to reject more and more offered valuable and tempting articles and photo publications just because of the inaccessibility factor. The snowball picked up the pace – more fame meant more performancesmore performances left less room for me to arrange times for press-related events. I remember one time when the Beatles were guests of a show on BBC radio, I think, "Easy Beat" at the Playhouse on Charing Cross, and I managed to find time between the rehearsal of the program and its real recording for them to do some press interviews. I had a long list of requests from contributors to articles from important magazines and newspapers – many of whom were themselves Fleet Street celebrities – that I had to ruthlessly leave unanswered in favor of about half a dozen key journalists from the most prestigious and high-circulation publications. These people deserved – and usually demanded – exclusive time for one-on-one interviews. Instead of this,everyone on my shortlist had to manage a total of 45 minutes in a cramped, uncomfortable working environment in a stuffy and dimly lit basement under the Playhouse auditorium. I asked the journalists to stretch out in a large circle, and each side had one free chair on the side or front. Then we played a kind of musical game with chairs. I brought in our four guys, hastily introduced everyone and offered each four journalists one Beatles. After seven or eight minutes, I moved each Beatle one place further in that circle, and the interview resumed. For such important Fleet Street personalities this would have been unacceptable in less crowded and depressing circumstances, but they all gratefully took my directives out of necessity because they were desperate to write about the Beatles now that Beatlemania was in full swing. At the time, I didn't think for a moment that I could get off the water with such a bad way of dealing with such high-profile authors on a regular basis. However, the format I invented for Playhouse indeed became the template for many similar "music chairs" interviews in the future. The idea of ​​putting a group of people from the international media – a combination of magazine and newspaper writers plus DJs from major radio stations – in a circle and giving them a Beatle, one at a time, has become part of a standard format that I've used very successfully in various places around the globe.
______________________________
Under 1963 hade tidningen Boyfriend organiserat en tävling som gick ut på att vinnarna skulle få träffa The Beatles.
Tävlingen blev officiell i Boyfriends utgåva den 13 juli 1963. I samma nummer publicerades fotografier på The Beatles som hade tagits på Euston Road den 18 april samma år.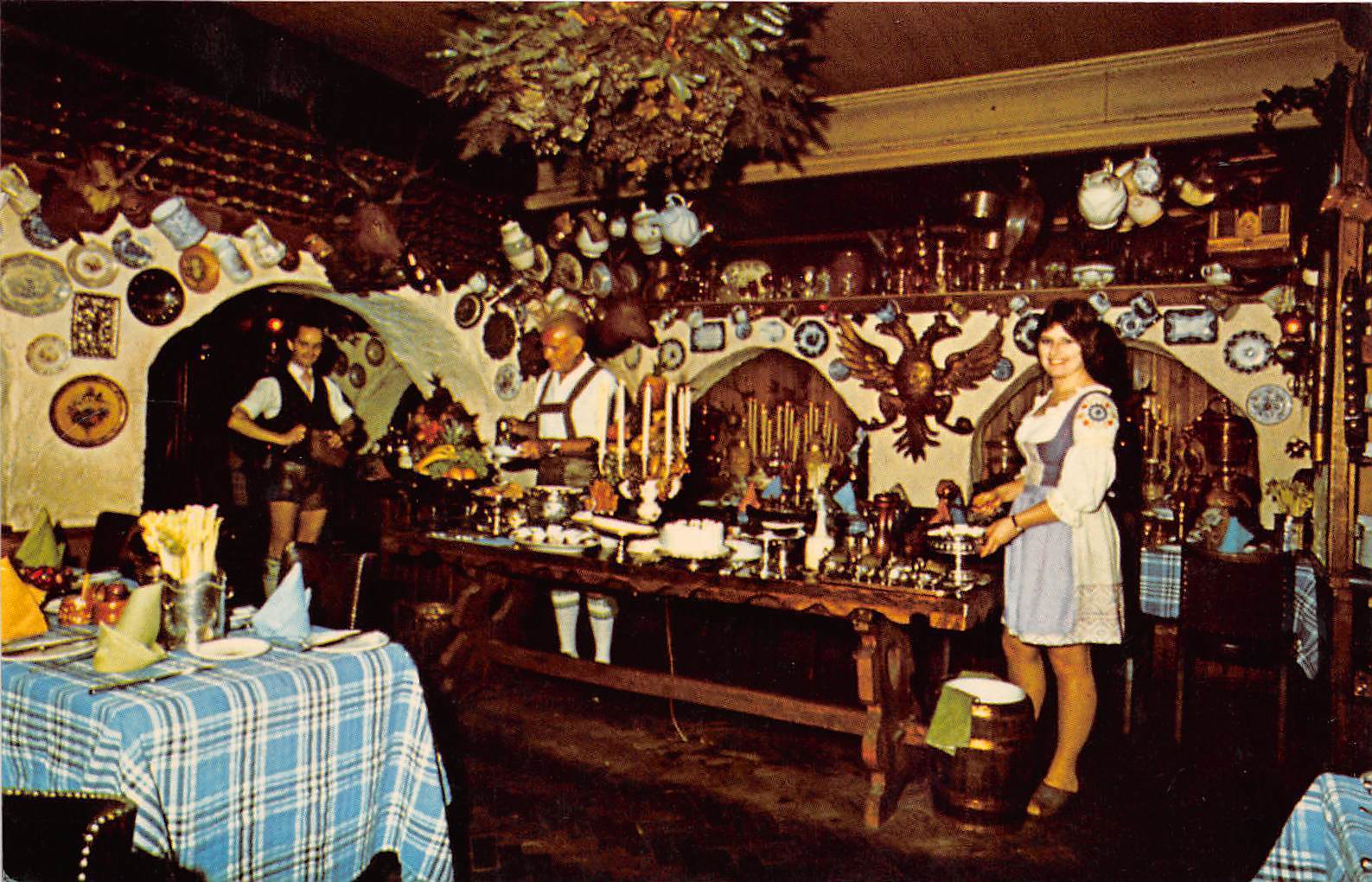 Ett möte mellan vinnarna och The Beatles skulle äga rum den den 17 oktober 1963 på restaurangen The Old Vienna på Bond Street i London. Vinnarna var fyra flickor – Karen, Vicki, Anne and Susan.
Tidningen Boyfriend skrev:
Four girls in a rather agitated state arrived at the Buddy magazine office at exactly a quarter past eleven. Vicki was wearing a brown tweed suit and an orange jumper. Karen is wearing a white dress with a black satin collar. Susan was in a gray dress with a Peter Pan collar and Anna was in a gray dress with long sleeves. According to the plan, it was supposed to arrive at the press office of the Beatles, so that they got into a limousine specially hired for this. Unfortunately, this plan did not materialize. Paul arrived first, but he had no idea where the other three had gone. So we decided to leave without them, leaving them a message. When we arrived at Bond Street, we saw a crowd of people there. "The Queen must be here or something," Paul said. But no, this crowd was not expecting any royal family members. They were waiting for the Beatles. When the car drove into the middle of the crowd, Paul began to panic. "Quickly at the door! We will be surrounded! " But with the help of several policemen, he walked quite calmly into the restaurant. In the meantime, the girls who arrived at the restaurant began to make excuses: "We cannot eat! We're in a daze!
Som man kan utläsa av ovanstående text, var det från början tänkt att flickorna skulle få besöka beatlarna på Brian Epsteins kontor. Tidningen hade till och med hyrt en limousin som förde flickorna till kontoret. På kontoret fanns bara Paul McCartney och han hade ingen aning om var de övrig bandmedlemmarna var, så Paul och flickorna lämnade kontoret och åkte till restaurangen.
Paul var emellertid rätt glad åt att vara den ende beatlen tillsammans med de fyra attraktiva flickorna.
Ur Boyfriend: Paul looked very attractive in his tweed jacket and light gray trousers. By this time, the girls had passed their nervousness. Well, it's hard to be nervous around a laid-back person like Paul. He liberated everyone. Karen began the conversation by asking Paul how he and Ringo enjoyed their vacation in Greece. "It was actually great," he said. "Every day we lay in the sun for as long as we could bear, and then we moved into the shade and drank cool Coca-Cola. It was our usual pastime – doing nothing and relaxing. We also went water skiing. Have you tried this ever? Really cool! You have to try! " "What about Palladium?" "Oh, well, we were all a little nervous about that. In fact, we were more nervous before this concert. But when, in the end, we went on stage, we felt normal. " What do they think of Bruce Forsyth? "Oh, he's actually a great guy. Do you know that he went on stage dressed exactly like us? He was wearing a Ringo suit! And all these girls are outside! Ugh, we thought we couldn't get out at all! I would like to see these girls, to meet them. But, you know, it's just not possible. They're a little wild, aren't they? " Meanwhile, there was no sign of the other three elusive Beatles emerging. "I hope they are okay," Paul said.
Ur Boyfriend: Everyone was sitting at the table when suddenly a commotion began on the stairs, like a stone collapse. But this was not a landslide, it was just that John, Ringo and George were overcoming obstacles. They rushed to the table, apologies flew in all directions as they took off their coats, and then Paul proudly introduced the four girls with effect. George was dressed in a navy suit, Ringo in a dark suit with a black chemise, and John in a navy suit with a lavender check shirt. Everyone ordered food. The girls chose a shrimp cocktail for themselves, the guys preferred fruit juice, and Paul ordered a melon.
Ur Boyfriend: Then came the steaks, which everyone ordered except John. We can say that he gave up food, ordering himself jelly and Coca-Cola! They also sat down at the table a little extravagantly. Contrary to the elaborate plan, the three Beatles sat on one side of the table and one behind the other. John, Susan, George, Anna and Ringo on one side, and Vicki, Paul and Karen on the other. But all the girls were quite happy. John was given several designs for their new stage costumes and shoes designed by the same girl. The conversation naturally turned to fashion and fashion trends. The style the guys preferred and the girl agreed with was a military suit, and Paul overdid it with high lace-up boots.
Ur Boyfriend: Then George burst out with the chorus 'she loves you' much to Anna's delight and delight. Karen asked Ringo about the Royal Variety Show. "Well, this is one of those events that you are planning and thinking about the best, you will be glad when it's over. The only thing that worries us is that they will not accept us, because we will be among the artists of the chosen class. " But the girls were quick to assure them that they are amazing wherever they are. The girls chatted with their favorite Beatles, with a large cake specially prepared for this dinner, and drank Coca-Cola, the Beatles' favorite drink.
Beatlestävlingens vinnare skulle få flera priser. Den anda delen av priset bestod i att vinnarna skulle få besöka EMI Studios för att se när The Beatles spelade in sina låtar,
Just denna dag, skulle The Beatles spela in I Want To Hold Your Hand och This Boy. Men eftersom The Beatles kändisskap växte nästan okontrollerat under perioden juli-oktober, så tillät inte George Martin att det skulle få vara några andra personer i studion än de som arbetade där. Så det blev inte av att flickorna fick se och höra The Beatles i studion.
En av de lycliga vinnarna, Vicki Mitchell berättar: I remember how Paul McCartney called George Martin and asked if we could come and listen, and he said no. So Paul came back, and we kind of continued lunch for a while. During lunch John and Paul were still finishing the song "I want to hold your hand." Before leaving the Old Vienna restaurant, all four Beatles, at the request of the management staff, signed on the wall.
Ur Boyfriend: For the girls, autographs were signed and photographs were taken, and the administrator asked the Beatles to leave their autographs on the wall. At that moment, a police officer came in and said that the poor driver had been driving the huge, black limousine for the last hour! There were sighs of regret from the Beatles rushing off in a secret direction and the girls returning to the office of Buddy magazine. Time flew by too quickly for Anna, Vicki, Karen and Susan. But they will not forget this meeting, will they?
Härnedan några sidor från tidningen Boyfriend från restaurangbesöket.
Tony Barrow, presschef på NEMS.
Tony Barrow berättar om hur kaoset började infinna sig efter det att Beatlemania hade slagit igenom på allvar i England. Fan-klubben hade fått en stor mängd nya medlemmar som skulle hanteras. Nu var man uppe i över 30 000 medlemmar! Om hur det kom sig att The Beatles spelade in en julhälsningsskiva denna dag, som skulle ges till alla medlemmar och lite till berättar Tony Barrow nedan:

Meanwhile, there was a crisis for the official Beatles fan club. The extraordinary speed with which the group's fame and popularity grew, led to a huge increase in public interest in membership in the fan club, which reached 30 thousand people. Suddenly, the full-time staff were flooded with unopened mailbags. One piece of mail that was accidentally opened was a letter from a fan in America, addressed to "His Royal Highness Prince Philip at London Buckingham Palace to be handed over to the Beatles." Before redirecting it to Monmouth Street, some footman from the palace correspondence department wrote across the envelope: "UNKNOWN IN BUKINGHAM PALACE", which made the guys laugh! When impatient fans started complaining about unanswered letters and unrecognized postage money orders, I realized that some public relations trouble was coming. I knew I needed to come up with a plan to fix this problem and bring thousands of disgruntled potential fan club members back into the ranks of our best friends. My decision was a Christmas Record for the Beatles Fan Club. On reflection, I came to the conclusion that the most desirable gift for any Beatles fan would be the band's latest record. If we released a special record that would be available only to the members of the fan club, then we would create a precious souvenir that they would brag to their envious friends and, perhaps, it would become a value for life. No other pop or rock star has given such gifts, so we could count on favorable reviews. I also decided that in future press releases and in the Fan Club print we would refer to our fans as the Beatles – a move that I thought should have made the band's most ardent supporters feel much closer to John, Paul, George and Ringo. When I sketched out to Brian Epstein my plan for a flexible record for Christmas, his natural reaction was that he refused outright, citing the cost. He said he knew that the fan club wasn't meant to be a profitable business, but there are limits to the extent that he's willing to subsidize the club's activities from his manager's commission. So I went to John, Paul, George and Ringo and they liked the idea. They said that they would persuade George Martin to record at the end of one of the scheduled sessions at EMI, and that I should start working on the script. Scenario? I didn't even think about it! Epstein's objections to the budget were brushed aside, and I could think about the logistics of this project in detail. This disc bore a strong resemblance to the 18-centimeter advertising discs ubiquitous through the Reader's Directory one-time mailing list promoting new albums to collectors. The satirical magazine "Private Eye" also produced similar flexible discs, which from time to time were attached to special issues. Both sources used Linton Records as a supplier, and I contacted the head of the firm, Paul Linton, whose head office was located two or three kilometers from my office on Monmouth Street. When I sketched the script for the Beatles, I hoped that they would play with my lyrics and make it funnier, and that they would not let me down. Or yourself. While part of their Christmas message was a genuine "thank you" to fans for buying the band's records for a year, joining the fan club and coming to their concerts, the rest of my material gave them plenty of room for fooling around, much more than they needed to fill our floppy disk.
___________________________________
Inspelningar: 'The Beatles' Christmas Record', 'You Really Got A Hold On Me', 'I Want To Hold Your Hand' och 'This Boy'
Och nu över till dagens inspelningar. Som vanligt hade George Martin och ljudteknikern Norman Smith infunnit sig i Studio Two på EMI Studios på Abbey Road.
The Beatles första fyrspårsinspelning ägde rum denna dag, vilket var ett stort steg framåt i inspelningsprocessen vid den här tiden! Man hade precis installerat fyrspårsbandspelaren, en Studer J-37.
Det kan dock konstateras at EMI vid den här tiden använde sig av tekniskt gammal utrustning, så det ansågs, från EMI:s sida var ett stort steg framåt med fyrspårsbandspelaren. Dock var det rätt vanligt med denna typ av inspelningsutrustning vid den här tiden. I USA, hade flera studior använt fyrspårbandspelaren redan under 1950-talet och Atlantic Records i New York använde redan 8-spårsbandspelare.
Gruppen spelade in sin femte UK-singel, en julhälsning till alla medlemmarna i The Official Beatles Fan Club samt en enstaka tagning av You Really Got A Hold On Me.
Dagen inleddes kl. 14.30 med inspelningen av flexiskivan med julhälsningarna, som kom att bli den första av sju liknande julinspelningar (1963-1969) med gruppen. Denna inspelning som gjordes denna dag, skickades iväg till beatlesfansen den 9 december 1963.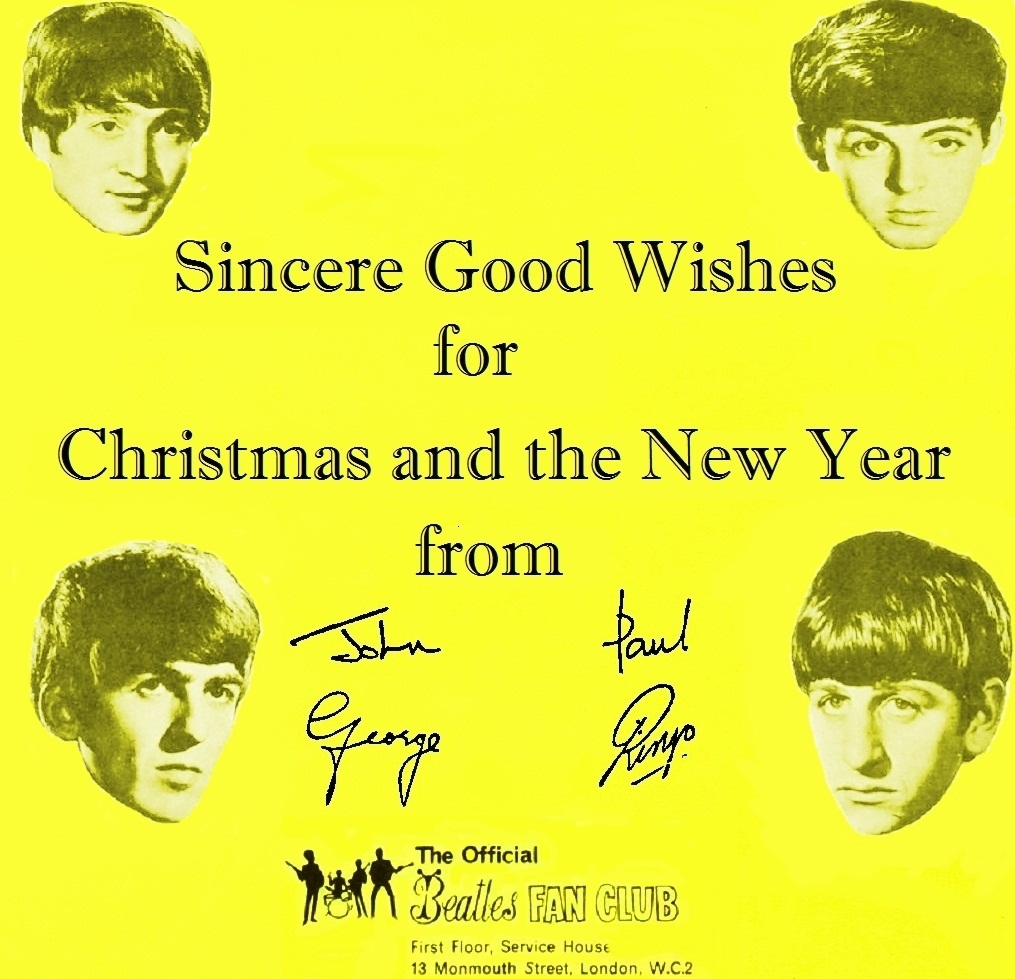 The Beatles' Christmas Record inleds med några takter från låten From Me To You följt av en utflippad version av julsången Good King Wenceslaus med John som solosångare. John: Hi, this is John speaking to you in his own voice. Han pratar om succén bandet har haft med sina två första singlar Love Me Do och Please Please Me samt om deras framträdande på The London Palladium och på The Royal Variety Show samtidigt som de övriga beatlarna visslar på låten Good Save The Queen. John fortsätter med att tacka sina fans för alla brev, gåvor och vykort som han fått i samband med sin födelsedag. John: I would like to answer personally to everyone, but I don't have enough money. Paul stämmer in i Johns tacktal till fansen och tillägger att The Beatles inte gillar jelly babies längre. Detta efter att de tidigare hade sagt att detta var deras favoritgodis. Men det slutade som bekant med att många fans kastade upp godsakerna på scenen, vilket inte var så bra.
Paul berättar att bandet ofta får frågan om vad de gillar bäst – konserter, scenframträdanden eller inspelningar – och svarar: Go to the studio to make new recordings, and that was the subject of our classes all day before this special congratulation. Paul avslutar sitt inlägg med en halvtysk version av Good King Wenceslas. Ringo presenterar sig som bandets trummis och den nyaste medlemmen i bandet och fortsatte sitt inlägg med att sjunga en jazzig version av Kind King Vaclav. George Harrison kommer in i ljudbilden: Thank you, Ringo. We will call you. I am George Harrison. So far, no one has said anything about our fan club secretaries, Annie Colingham and Betina Rose, let alone Freddy Kelly from Liverpool. Alla beatlarna tillsammans i korus: Good old Freda! George avslutar även han sitt anförande med en egen version av Good King Wenceslas. Därefter sjunger hela gruppen tillsammans en improviserad och ovanlig version av Rudolph, The Red-Nosed Reindeer (Rudolf med röda mulen): Doo-yes, the red-nosed reindeer had a very sparkling nose ….
Här kan ni lyssna till slutresultatet av inspelningarna av The Beatles första julskiva 1963.
The Beatles försök att färdigställa inspelningen av Smokey Robinsons You Really Got A Hold On Me, vilket blev tagning nummer 12. Men fortsatte inte att arbeta mer med låten. Den version som kom att dyka upp på albumet With The Beatles är en editering av tagningarna 7, 10 och 11.
Det huvudsakliga arbetet med inspelningarna denna dag var emellertid de två låtar som skulle bli The Beatles femte singel. I Want To Hold Your Hand var den låt man tog tag i först, vilken färdigställdes med 17 tagningar.
Paul: Our song with John.
John: We wrote it together. This is a wonderful melody, these are the songs I like to sing. I remember how a chord appeared that gave impetus to the whole song. We sat downstairs in Jane Asher's house, playing the piano together and singing, "Oh, you-uu .. got that something …". And Paul took this chord, and I turned to him with the words: "This is it! Come on again! " In those days it was absolutely normal for us to write like this, sitting nose to nose.
Mer om hur låten kom till berättas i en intervju som Hal Kelly gjorde den 24 januari 1964:
Hal Kelly – How did you get it to write I Wanna Hold Your Hand?

Paul – It was one of those songs that we were told we should definitely write. We started work. So, we walked and found one old abandoned house. We kind of walked there one day. And we thought, "We really need to write this song." And we went down to the basement of this abandoned house, and there was an old piano. In fact, it has not been abandoned. It was, like, rooms for rent. We found this old piano and started strumming on it.
John – I played the organ.
Paul – Well yes. There was also a small old organ. So there we had a kind of casual music-making. We started strumming, and suddenly we had a little bit like that. I think we just jumped at the line. And we started working on it from this place. They took pens and paper and just wrote the text. And oh, in the end, well, we ended up with something like a song. So we went back and played it to our record manager and he seemed to like it. Then the next day we wrote it down.
Gerry Marsden från Gerry And The Pacemaker berättar:
[One day] John said to me, 'It's called' I want to hold your hand. ' How do you think she is Jerry? " Looking back, I think John was a little worried that I didn't like her. He said: "Well, yes, but when we use all the consonance in it, it will be wonderful." But I just told him that I thought she was terrible. Of course, [later] she became number one.
John Robertson, musikkritiker:
The well-thought-out structure of the composition has a tension drop in the middle of the verse, leading to the climactic line" I Can't Hide, "which sums up a year of experimentation and insight by the creative core of the Beatles.
Mark Lewisohn:
Then for the B-side of the single, they recorded 15 takes of the song This Boy, and did two overdubs of the three-part tuning that has become a hallmark of this song.
Singelns baksida This Boy spelades in på 15 försök och följdes av två överdubbningar. Dessa var huvudsakligen för The Beatles superba trestämmiga sångharmonier, vilket kom att bli en signifikant del av låten. Den nya singeln kom att släppas i Storbritannien fredagen den 29 oktober 1963.
Tagningarna 12 och 13 av låten släpptes senare på singeln Free As A Bird 1995.
Mark Lewisohn:
Then for the B-side of the single, they recorded 15 takes of the song This Boy, and did two overdubs of the three-part tuning that has become a hallmark of this song.
Paul – It's a very collaborative song with John. This Boy was written while on tour. We made no effort because it wasn't work for us. Just picked up a guitar and tried to portray the vocal harmony of the song "To Know Him Is To Love Him (To Know Her Is To Love Her) by Phil Spector. We adored it and constantly included something similar in our songs. This is a wonderful song, the end of the world! I've often been fascinated by John's toughness. But it also happened vice versa. People tend to think that only John could be tough, but he used to make things softer, and I got pretty tough songs. It's funny, but a myth arose in which they attribute melody and softness to me, and John – harshness and acrimony. It might have looked like that outwardly, but in fact, at that time, one of John's favorite songs was Girl Of My Dream . He associated her with her mother. The other song, Little White Lies, is also not so hard. It's a nice, well-written melody.
John – The Beatles have one thing: they never had the same style, they never played only blues or only rock. We loved all kinds of music. Our early songs include In My Life , Anna and a lot of ballads. I was more into rock, but if you listen to the Beatles recordings, it turns out that I have no less sentimental songs than Paul. I also love this kind of music.
George Harrison – This Boy is one of our three-part harmony numbers. There are many harmonious songs. Harmony is inherent in Western music in general. Paul claimed that his father taught us three-part harmony, but I don't remember that. If you mentally go back to the origins of rock and roll, you always remember the songs of Frankie Lymon, "Teens", "The Everly Brothers", "Platters". They all applied harmony. It looks natural for many, but for the Everly brothers it was generally the norm.
John Robertson igen: The first song in the Beatles catalog, where the harmony of the vocals in three voices is successfully conveyed. The composition is attractive not only for the melodic vocals, but also for Lennon's manner in the middle, when he stretches the last syllable over several chords. The dramatic nature of the performance manifested itself not so much in the studio as at subsequent concerts, where they certainly sang together into one microphone, while energetically shaking their heads and evoking an adequate reaction from the audience. The song "This Boy" was perfect for the second side of the single "I want to hold your hand".
Mark Lewisohn – The song was recorded with a fixed ending to the melody and accompaniment (as it was performed later in concerts), but during the mixing on October 21, 1963, the ending of the song will be done in the form of a fade. The final master version will be made by stitching two takes together, with a cut between the middle section and the final verse (1 minute 28 seconds from the beginning of the track).
Dagens inspelningarna slutade kl. 22.00 och genomfördes i två sessioner (från kl. 14.30 till kl. 17.30 och från kl. 19.00 till kl. 22.00), där beatlarna tog en rast mellan kl. 17.30 och kl. 19.00.
Dessa inspelningssessioner innebar en ny era för The Beatles i och med att man nu kunde spela in på en fyrkanalsbandspelare. Detta skyndade på inspelningsprocessen och tillät gruppen att använda sig av utrustningen mer experimentellt. Från och med nu behövde de inte spela in alla instrument live i studion, även om de vid vissa tillfällen fortsatte med detta.
I och med november månad, slog sig I Want To Hold Your Hand sig in på listan under det att She Loves You nu var inne på listans förstaplats för andra gången.
Inom en vecka hade låtarna bytt plats på skivlistan och nu hade The Beatles intagit både första- och andraplatsen på listan. Till detta kom att de i november också innehade de två översta platserna på LP-listan
I Want To Hold Your Hand kom också att bli oerhört viktig för gruppen på ett annat sätt; den kom att bryta sig in på den amerikanska marknaden, som i sin tur banade väg för bandets besök i USA 1964. Samtidigt avslutade de 1963 med massiva försäljningssiffror och ett världsgenomslag för Beatlemania.
_____________________________________
Nu var det inte många dagar kvar innan The Beatles skulle ut på sin första riktiga utlandsturné – till Sverige! Denna dag hade Expressen nedanstående annons om den kommande svenska POP Festivalen med bland andra Englands Pop-Gäng The Beatles!