George Martins äldste son Gregory Paul Martin har skrivit en självbiografi till sin far Sir George Martin. Boken har lånat sin titel från en av George Harrisons låtar – Isn't It A Pity.
På bokomslaget står det:
And for all of us all we really need is love. Dad, I love you. This one's for you.
Gregory Martin, som är väldigt religiös och intresserad av astrologi, verkar vilja framföra en del kontroversiella synpunkter med sin bok.
Det kan tolkas på det sättet när man läser nedanstående rader på hans Facebook-sida, som är meningen att locka till inköp av boken.
Gregory om Paul McCartney
Time and again my father swore he was done, that he would never work with Paul again, time and again going back on his word — because they were friends and lovers — the last time driving down to Macca's Sussex farm for a fascinating confrontation. If you want to know what transpired between them that day, buy my memoir.
The seven deadly sins, also called the seven capital sins or seven cardinal sins in Roman Catholic theology are the seven vices that spur other sins and further immoral behaviour. The first is Superbia, vainglory, or pride, and that is the force that has our world in a vice like grip, no one more guilty of it than Sir James Paul McCartney. I love Paul. The world would be a much darker place without his incredible music. But a little humility from him would not come amiss. As Phil Collins once famously said in an interview with The Times of London, "McCartney was one of my heroes, but he has this thing when he's talking to you where he takes the attitude 'I know this must be hard for you, because I'm a Beatle. I'm Paul McCartney and it must be very hard for you to actually be holding a conversation with me.'" Tut tut."
Gregory om John Lennon
One of the many reasons God put me on the earth was to speak the truth and set the record straight for those who cannot do it for themselves. John Lennon died a very unhappy man, for the latter part of his life stuck in a relationship that was a hollow sham, unable to free himself from its clutches. To those of you who refuse to believe this I say you can't handle the truth.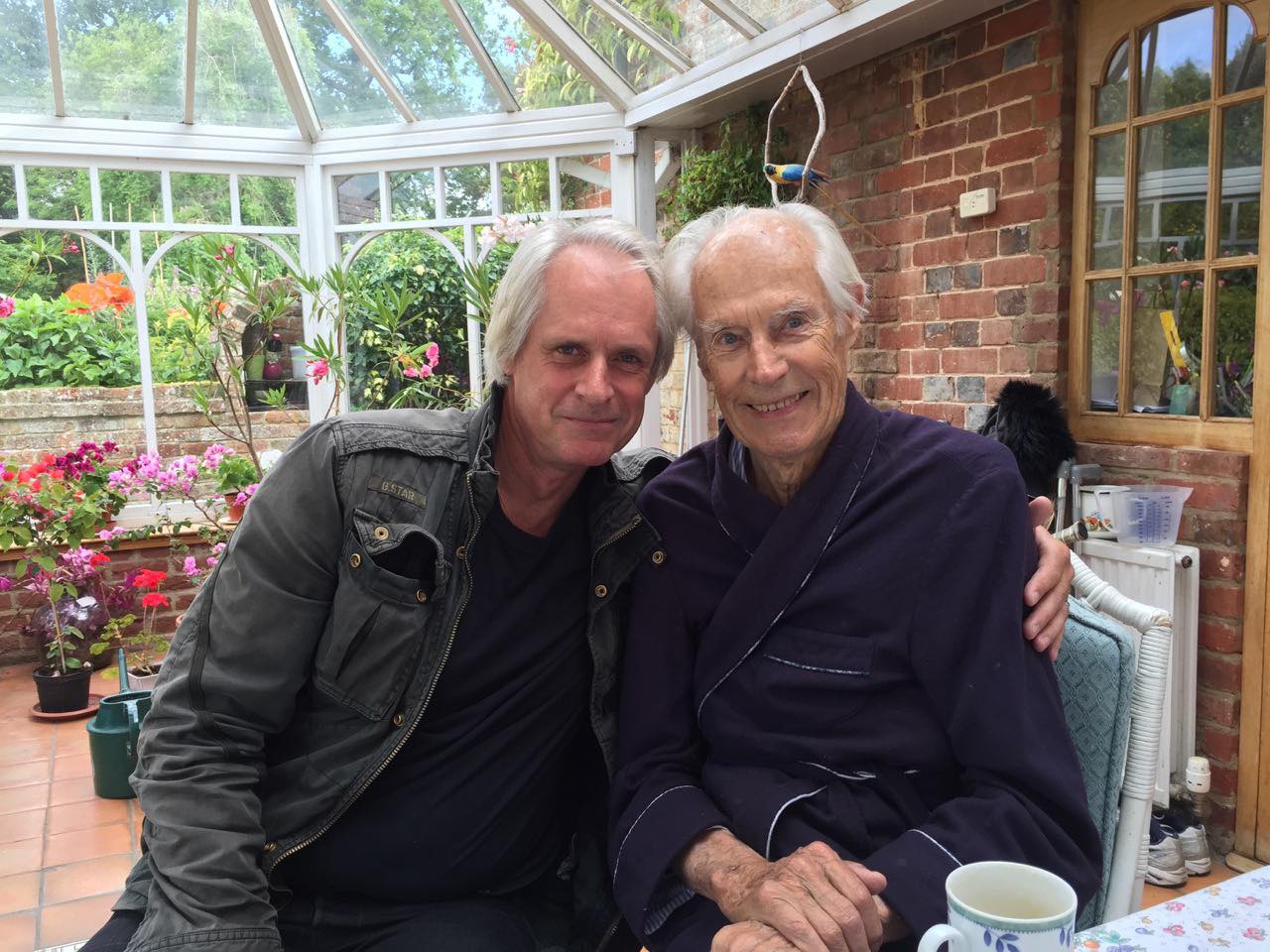 Gregory om John Lennon
John hated recording as much as he hated the sound of his own voice. Paul loves it as much as he adores the sound of his. As Macca wrote in his love song to John, 'Here Today', "Knowing you, you'd probably laugh and say that we were worlds apart." They were.
Gregory Paul Martin föddes den 21 januari 1957 och är en brittisk författare, producent och skådespelare på scen, film och television.
Han bor i Hollywood i Kalifornien och är den äldste sonen till producenten Sir George Martin samt halvbror till producenten Giles Martin.
Gregorys bok är planerad att ges ut någon gång under våren/sommaren 2021.